May 2022

On the 1st of October 2022, all the anticipated rental reforms for QLD will commence. Below is everything you need to know to prepare and more!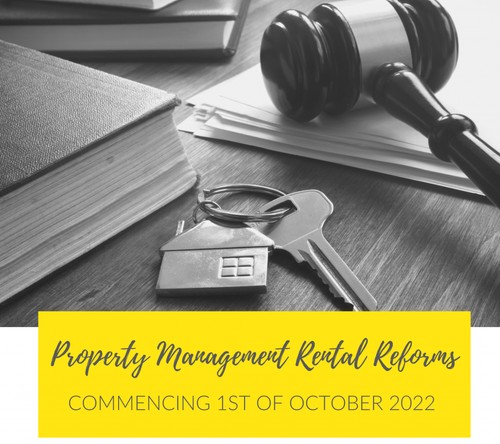 The date has been set!
QLD rental reforms commencing 1st of October 2022.
Ending a Lease
Current legislation: An owner/property manager is able to end a fixed term lease or a periodic lease (commonly known as 'month to month') without grounds, providing tenants with 2 months notice.
New legislation: An owner/property manager is able to end a fixed term lease without grounds, providing tenants with 2 months notice.
An owner/property manager is able to end a periodic lease only under the below 3 grounds:
Owner selling the property

Owner renovating the property

Owner moving back in
This new legislation allows no room for error when it comes to the lease renewal process. When a fixed term agreement is not renewed, it immediately rolls onto a periodic lease. After the 1st of October this year, if this occurs it becomes extremely difficult to remove tenants if they are not the best fit for your property. Essentially, on a periodic lease, owners/property managers will lose a lot of control over their investment. Having a property manager that is on top of their lease renewal processes has never been more paramount.
Renting with pets
Current legislation: An owner/property manager has total discretion whether to allow pets to be kept at the premises.
New legislation: A tenant can seek the property owner's permission to keep a pet, and a property owner can only refuse a request on identified reasonable grounds, such as keeping the pet would breach laws or by-laws. A response needs to be provided to the tenant within 14 days, otherwise consent is deemed given. The new legislation covers the owner such that providing approval to keep a pet may include reasonable conditions, like requiring the pet to be kept outside. However, a pet bond is not a reasonable condition. Also, it is outlined that damage caused by a pet is not fair wear and tear on a property and that the tenant is responsible for any and all pet damage.
The wording of this legislation leaves room for interpretation – "on reasonable grounds".
The only definite reason to refuse a pet included in the wording of the legislation is through the use of Body Corporate by-laws. When looking at houses, the line is fairly blurry on saying 'no' to pets. We will be monitoring case studies, once the legislation is in action, to try and get a clearer understanding of where the line is drawn.
Minimum housing standards
Current legislation: A tenant has 3days from their lease start date to return the Entry Condition Report.
A owner/property manager must prepare to fix items included in the property. Example, if a dishwasher was included at the commencement of the lease and it breaks down during the tenancy, the owner must repair/replace the dishwasher to a working standard again. A tenant can request maintenance items to be fixed, however an owner/property is not required to fix it if the liveability of the property isn't affected.
New legislation (Stage 1): A renter has 7 days from their lease start date to return the Entry Condition Report. Tenants can seek QCAT orders, enforced by the RTA, including that the property can't be rented or allowing reduced rent until repairs and maintenance are completed.
New legislation (Stage 2): Commencing 1st of September 2023.
Rental properties must comply with Minimum Housing Standards when a new lease is entered into from 1 September 2023.
This includes:
the premises to be weatherproof and structurally sound

fixtures and fittings to be in good repair and not likely to cause injury to a person

locks on windows and doors

the premises to be free of vermin, damp and mould

privacy coverings

adequate plumbing and drainage

functioning kitchen and laundry facilities (where supplied)
New legislation (Stage 3): Commencing 1st of September 2024.
All rental properties must comply with Minimum Housing Standards from 1 September 2024.
It seems due to the severity of this reform and to allow time for owners to prepare financially, it is being introduced in 3 stages. The premise is to ensure all properties are safe, secure & functional for renters. As investors, if you don't already, it may be ideal to ensure your budget for outgoing maintenance expenses is sufficient to comply with the incoming rental legislation.
All of these legislative changes could create less supply of, and higher demand for, rental properties, possibly increasing rental prices even more.
Take a look below at how the rental market in Brisbane has performed over the past 12 months!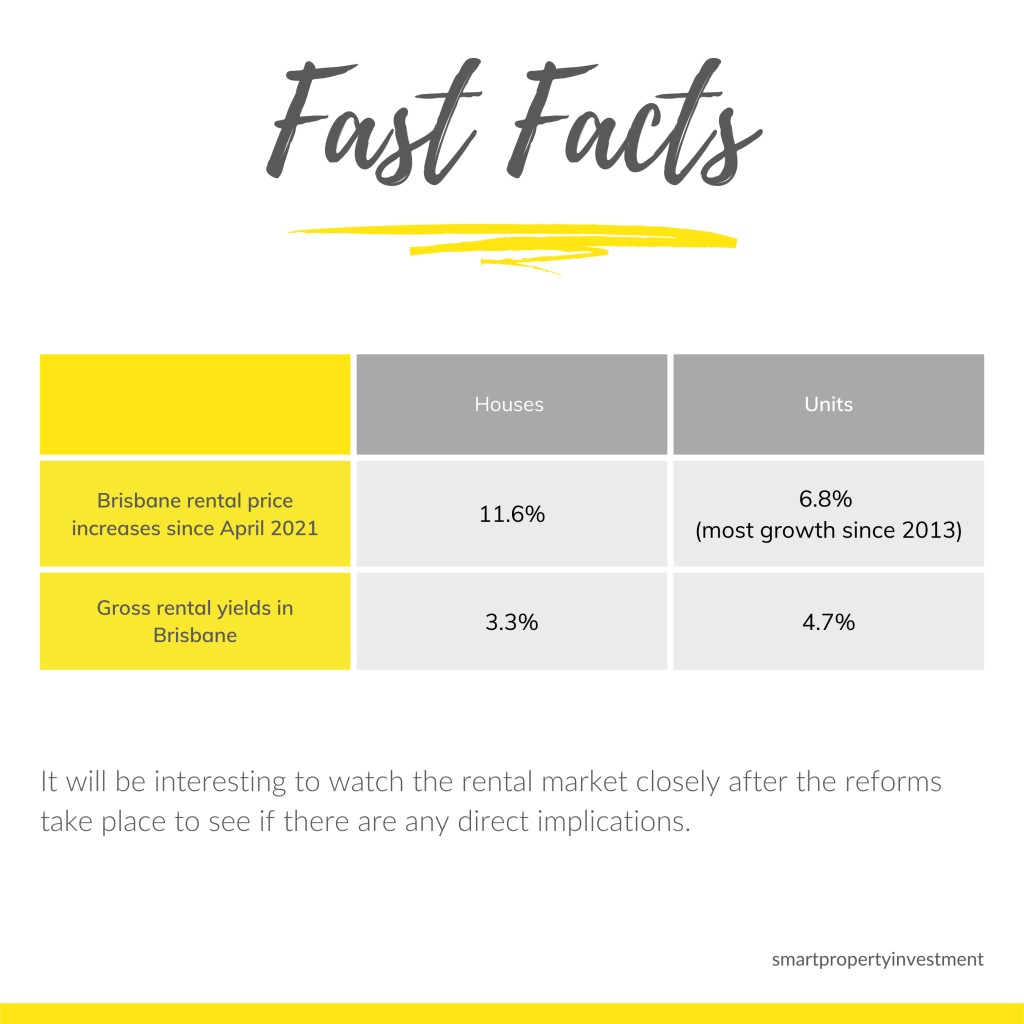 April 2022

Brisbane property prices could take a huge hit as a result of the recent floods. We evaluated the 2011 Brisbane floods, the last major flood event, and examined it's impacts on the housing market. Could a similar result be expected this time, or is it incomparable after a decade of economic growth?
Take a dive into the research below!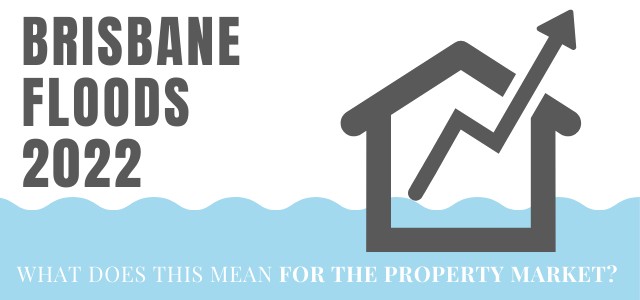 Floods and the effect on the property market?
Brisbane saw property values reduce significantly, and almost immediately, after the last major flood event in 2011. CoreLogic's analyst Eliza Owen found that property prices across Brisbane fell by 6.1% in the 12 months after the floods. And some suburbs fell a whopping 18%; prices with the steepest declines were reported in Chelmer, Rocklea, Graceville, Yeerongpilly, Fairfield, Fig Tree Pocket, Indooroopilly, and Kenmore. Not only were property prices affected almost immediately after the event, but research also shows the worst affected suburbs took three to nine years to recover.
However, Owen explains that it is extremely difficult to isolate the direct impact of property prices to the 2011 floods. "This decline was triggered by a tightening in monetary policy amid a resources boom, and Australia's recovery from the GFC (Global Financial Crisis)." Before the GFC, interest rates were already at an all-time high, we saw strong inflation and as a result, house prices were dropping. Throw in a natural disaster after the economy slowly began to recover, morals dropped again as Brisbane citizens rolled up their sleeves for another financial fight.
Though, today's economic situation might just be the polar opposite. Australia has been experiencing a housing boom and before the 2022 floods, the Brisbane housing market had an increase of 8.5% in the quarter to December 31st 2021; the strongest state growth nationwide. Compared to 2011, we are currently experiencing ultra-low interest rates and relative economic stability. Real estate research analyst Terry Ryder said "The disaster may have a psychological impact on people who were poised to buy in the city." He believes the market will recover more quickly than it did following the 2011 floods. With the housing growth leading up to the event alone, some could say it's fair to assume Brisbane won't see any material long term impacts on the housing market.
The Brisbane rental market had already grown significantly amid the pandemic. Now, with many tenants and owners alike having to vacate flood damaged properties and those properties waiting for repairs, we are seeing subdued rental stock and heightened demand and this could put further upwards pressure on rental prices. We had a look at Ray White Alderley's rental activity directly before and after the 2022 Brisbane floods. See our stats below!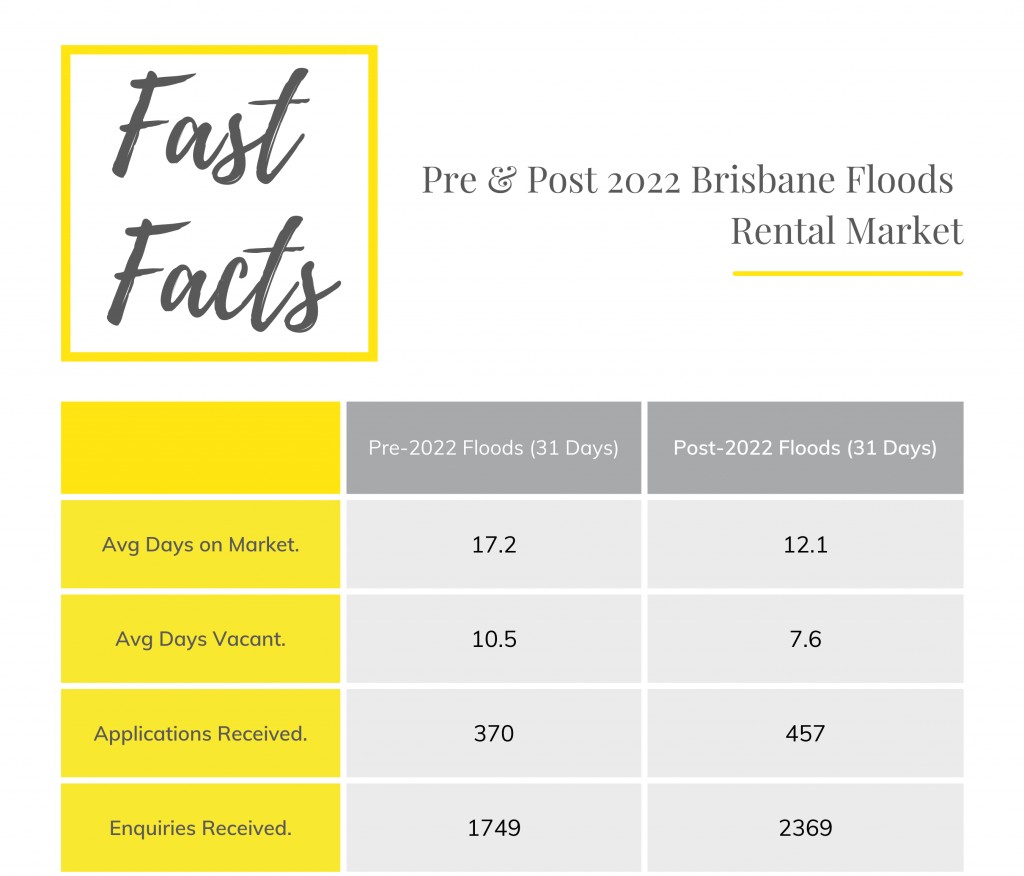 March 2022

Do you ever wonder why tenants tend to jump from property to property so often? Every year having to find new tenants? Well, it could be the type of property you own. Below we uncover which properties are most likely to keep tenants for longer and how that affects your long-term rental return.
We pull apart our office statistics to find out!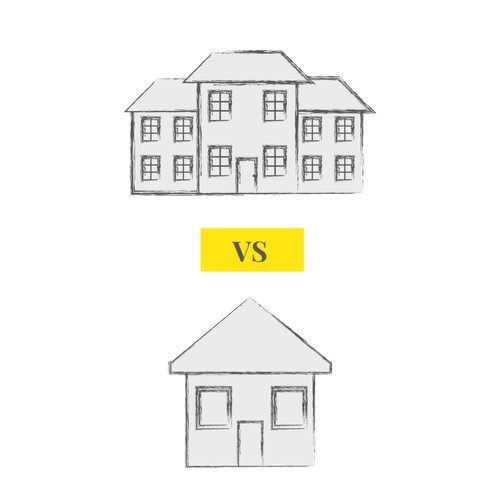 Which investment is the best investment?
As savvy investors, we usually look at two key elements when choosing an investment property – rental yields and capital growth. These are both hugely important factors, but aside from that, could longer term tenants and fewer letting fees contribute to a better return on your investment? We investigated whether rental price affects tenancy tenure and thus the frequency of letting fees. Take a look at our findings below.
Ray White Alderley has over 900 properties under management, ranging in price from $100 per week to $1500 per week. Our statistics show that properties at the upper end of the rental scale have a higher turnover rate of tenancies. And properties at the lower end of the rental scale seem to retain their tenants for longer. However, the brackets of rental prices between $200 and $500 are fairly stable at 22-23 months per tenancy. Could middle range properties be the best investment taking into consideration capital growth, yields, re-letting fees and tenancy tenure?
Nothing that a simple case study can't figure out! Take a look below.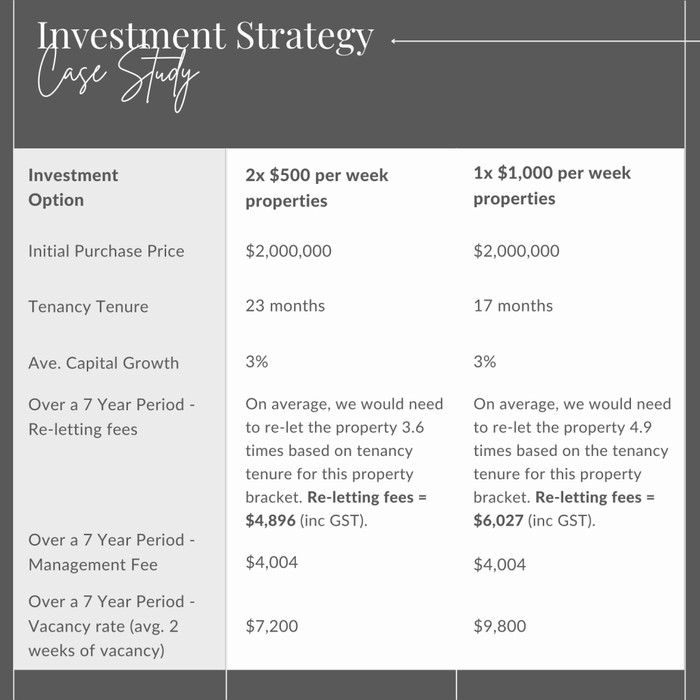 This shows that owning two properties at $500 per week would have lower re-let fees and vacancy rates than owning one property at $1000 per week. However, the difference is fairly insignificant over a seven year period. Then, when you take into consideration stamp duty, land tax, interest rates and more – the difference could be increasingly minuscule.
All in all, we find all investment properties can be great investments when managed well. It can also vary significantly by an investor's investment strategy and what their current and future plans entail. Until next month!


February 2022

Is it better to buy built or build a brand-new house for an investment property? What's the best option, based on your circumstances?
We nail down the facts below!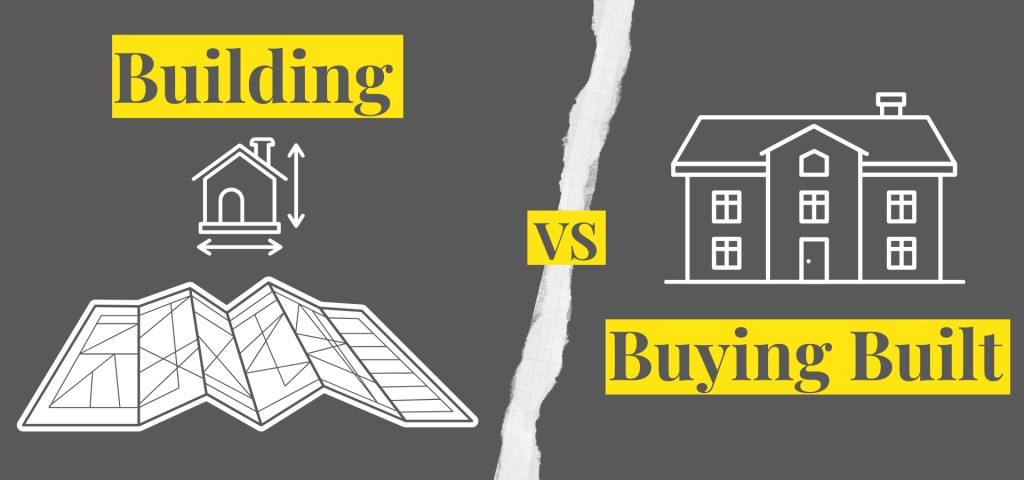 In the past, buying land and building a house has been the best economic choice, in most cases. However, with increasing building costs and land prices, is this still the case? Let's examine the pros and cons of buying built vs building an investment house:
Building An Investment Property
Advantages:
Control over the specific style and layout of build

Brand new appliances and fittings

Less maintenance upkeep and expenses
Disadvantages:
Construction period before the property begins to generate a rental income

More work involved by the investor deciding the design

Expenses may go over budget with the possibility of building delays

Limited land available in Brisbane's inner city rim – May have to knock down & rebuild, attracting added costs
Land value can vary significantly by location. In Brisbane's inner city rim, land prices average around $600,000 – $700,000 for 405m2. The current construction cost to build a 4 bedroom, 2 bathroom, 2 car base line home starts from $450,000. Assuming there are no demolition costs or council fees, the total cost to build a house is about $1,150,000.
Buying A Newly Built Investment Property
Advantages:
Can produce rental income immediately

Brand new appliances and fittings

Less maintenance upkeep and expenses

Convenience factor – less work/time involved for the investor
Disadvantages:
Higher price for ease of convenience and property market growth

Choice of location and style of house can be limited
When looking at recent sales of newly built houses it's important to take into consideration the differences in initial land value and building style that can largely affect its overall value.70 Fanny Street, Annerley, a 4 bedroom, 2 bathroom, 2 car house on 453m2, sold for $1.4M in January 2022. Another newly built house at72 Khartoum Street, Gordon Park sold in October 2021 for $1.67M on a 405m2 block.
Depending on your current situation and investment strategy, there are multiple pros and cons to buying built or building an investment property. There is plenty of tenant demand for newly built houses and either way there will be at least less maintenance to worry about!
Take a look at the graphic below.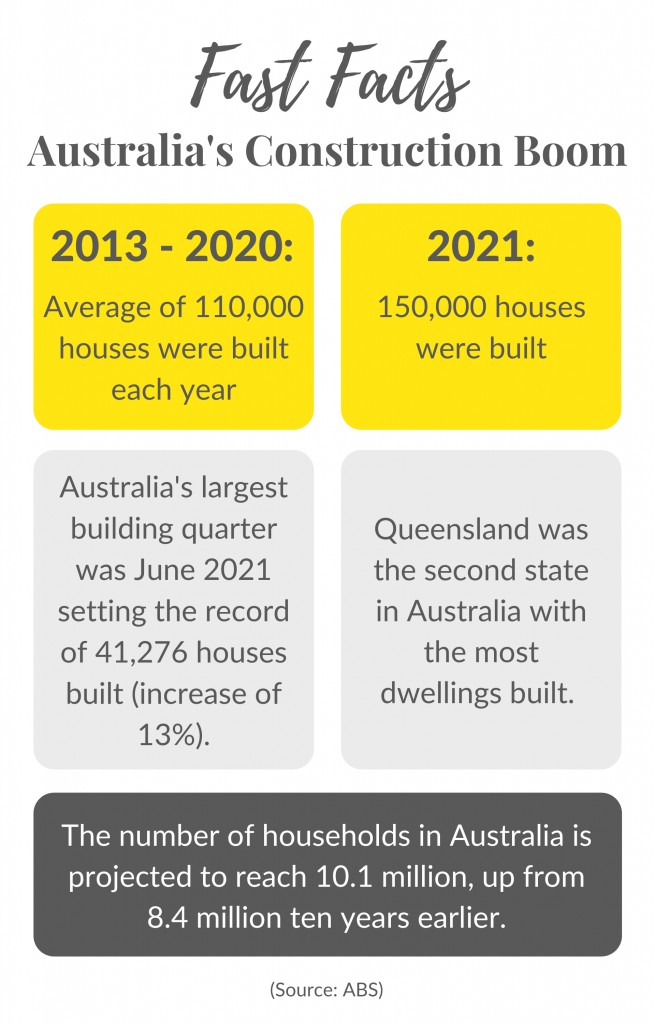 January 2022

Happy New Year! There's nothing more seasonal than winding back the clock for a blast from the past as we head into 2022. This month we
unwrap the rental price trends in Brisbane over the last decade!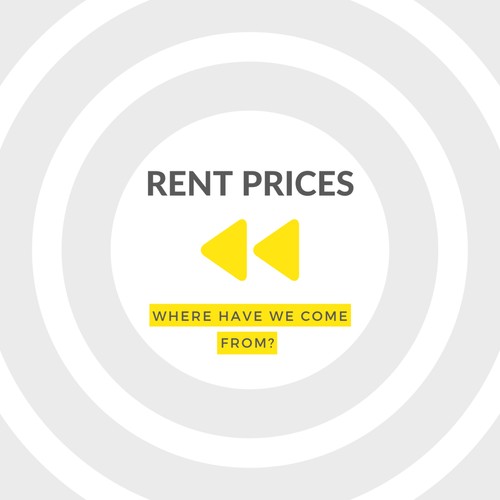 Brisbane Rental Price Trends
It's been a journey and a half these past two years and most people are struggling to believe it's now 2022. Looking back over the pandemic so far, it was a challenging and uncertain time for investors, tenants and property managers alike. We saw tenants lose their jobs, young people move back home to save money, renters vacate due to financial hardship with minimal penalty and investors take rent reductions and request mortgages freezes from their banks.
Things have thankfully turned around with Brisbane becoming one of the hottest cities in Australia to be in, driving the current property boom. We've all seen the rental prices skyrocket over the past 12 months. Let's take a look at the past 10 years and examine how things have changed.
In 2009 the average rental price for a house in Brisbane was $411 per week. Come 2020, it staggered to $471 per week with an average increase of 2.5% per annum over the previous 10 years. However, the past 12 months has brought up the average Brisbane house rent dramatically, to $544 per week, which is a whopping increase of 15%. A similar but smaller trend can be seen in the unit and townhouse market. The average weekly rent was $338 in 2009 and rose to $378 per week in 2020. Now the average Brisbane unit rental price is $400 per week, an increase of 5.8% since 2020.
It's clear to see, Brisbane rental prices haven't seen a strong increase over the past 10 years but things have definitely changed in 2021.
2022 is going to be an interesting year for the property market. We have already observed historically high rental prices and the lowest vacancy rates in over a decade. Brisbane is still experiencing high demand for rental properties into the new year – let's all put our seatbelts on for this gripping new chapter.
Take a look at the graphic below.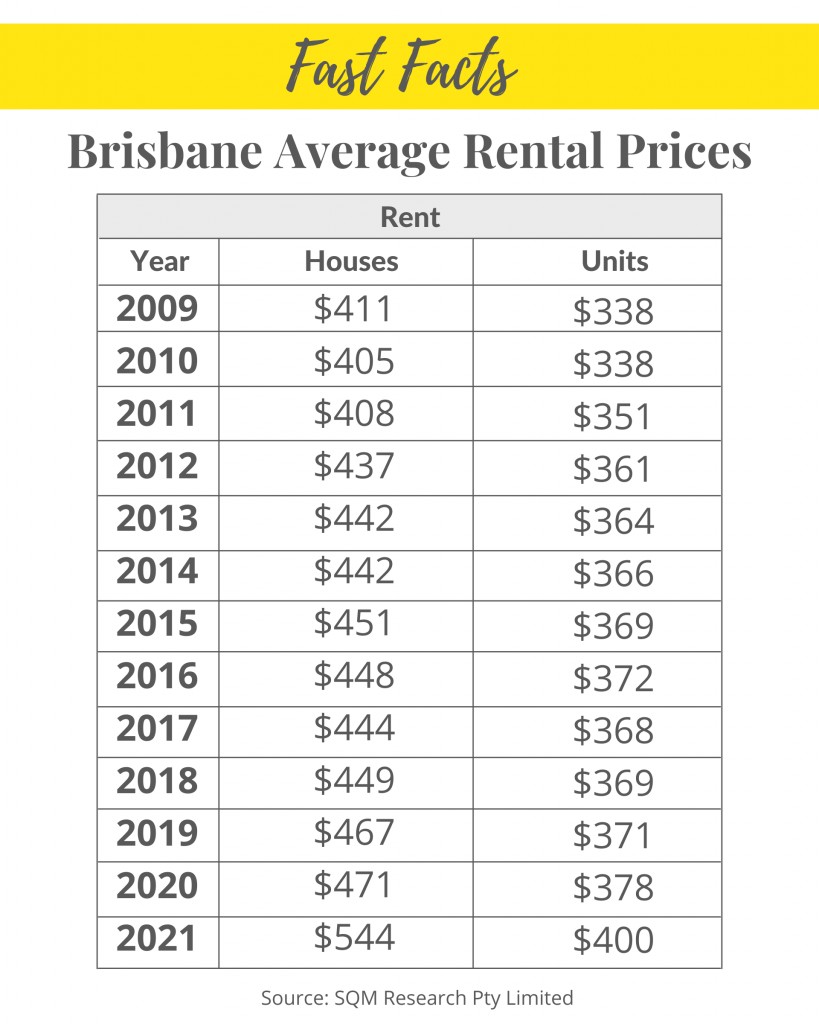 December 2021

Australian's had an inflation scare this month and accordingly, the RBA has released projections that the cash rate may begin to rise as early as 2023. This has taken into consideration the upwards revision of inflation and wage forecasts. But what about the fact that buyers and mortgage holders are already starting to see increasing interest rates on home loans and that wage growth has stagnated for over a decade? Unpack the impacts below!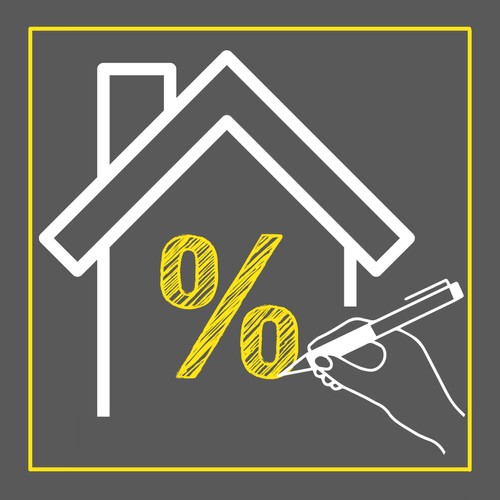 Interest rates set to shock the market?
Australia's median house price has risen to $1 million in the recent September quarter. Sydney sits at $1.5 million, Melbourne at $1.03 million and Brisbane reached a record of $702,000. With interstate arrivals flocking to Queensland and the confidence of the 2032 Olympic Games, the quantity of properties sold in Greater Brisbane has reached its highest point in over 6 years.
As a result of skyrocketing housing prices, we are starting to see interest rates rise in a hope to steady borrowing capacity and reduce the rapid price growth Australia wide. "As investors foresee increased variability in future rates or an increase in risk, risk premiums widen, putting stronger downward pressure on property prices," states Troy Segal from Investopedia.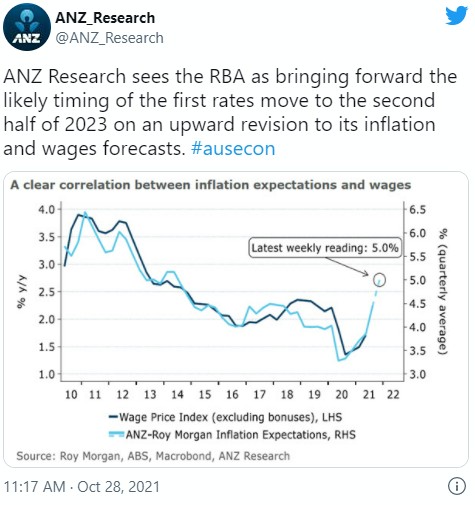 Though without wage growth, will today's borrowers be able to sustain their mortgages with increased interest rates and inflation come 2023? Inflation has jumped by 0.8% in the 2021 September quarter alone. In the past 20 years, wages have increased 81.7% but the value of residential property has grown by 193%, according to Corelogic. Data from the ABS this month has reported annual wage growth of 2.2%, returning to pre-COVID levels, but this remains relatively weak growth.
We've all heard about the 80s, we know about the 18% interest rates. Without further wage increases, Brisbane's current seller's market could quickly come to an end.
What impact will this have for investors?
It can come down to supply and demand driving our markets. Higher lending restrictions, slow wage growth and today's sellers' high expectations is an interesting combination. It likely means more people would need to rent for longer as they require more time to save for a larger deposit. Thus we could expect increased rental demand which will, in turn, drive rental prices higher. In addition, while the growth in the housing market is most likely expected to slow down somewhat but not decrease, and with many first-home buyers already priced out of the market, investors may see this as a good opportunity to buy.
No one has a crystal ball, and every property economist seems to have a different opinion. However, ask any real estate agent if they expect property prices to decrease and you'll be met with a resounding 'No'! No doubt all eyes will be on inflation levels and the RBA cash rate over the coming months!
Take a look at the statistics below…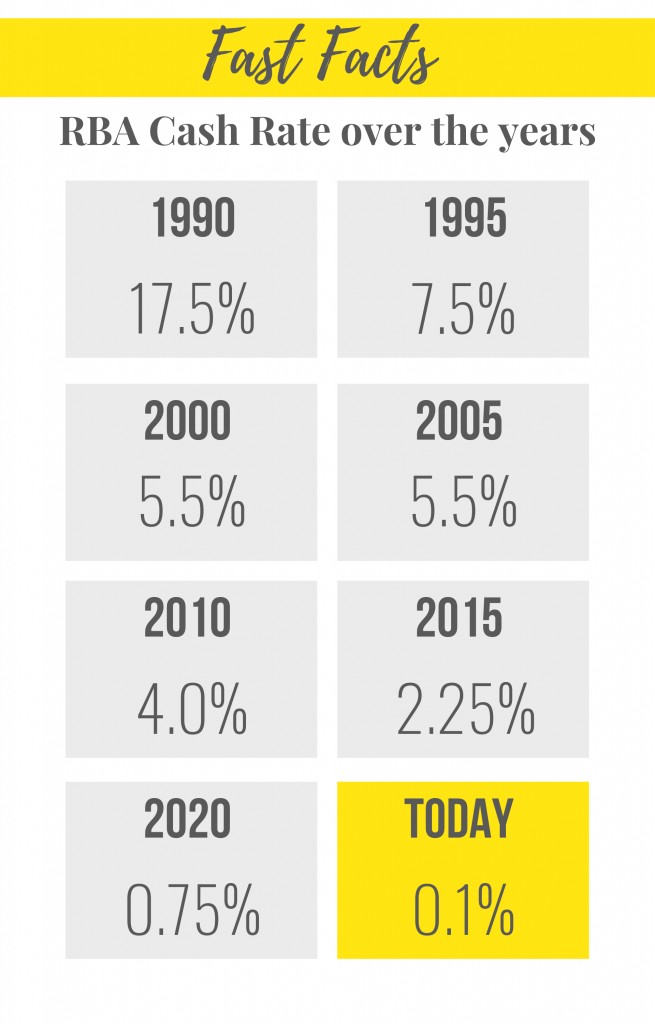 November 2021

In August this year, we wrote about the proposed rental reforms awaiting parliamentary approval. Fast forward to today and the bill has been passed. Some items have not yet come into effect nor had a commencement date set, but things are beginning to change for prospective and current investment property owners.
Take a look below at what the new legislation means for you!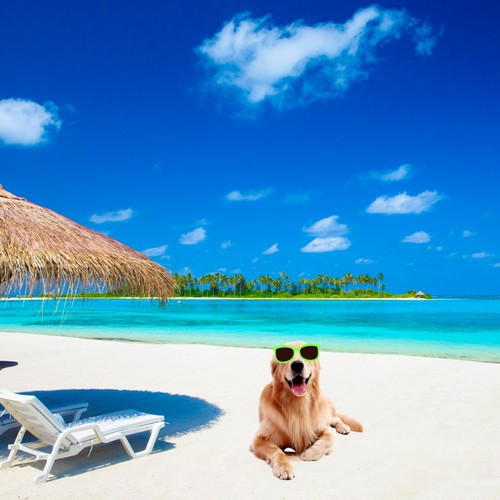 New Tenancy Legislation – A Doggy's Dream?
Dogs, cats, birds, fish? Approval of pets. It's the law getting the most attention and creating much distress amongst property investors.
"A renter can seek the property owner's permission to keep a pet, and property owners can only refuse a request on identified reasonable grounds, such as keeping the pet would breach laws or by-laws." The property does also need to be suitable for the pet, i.e. with fences, reasonable size yard. So, for owners of a unit or townhouse, pet approval power still remains with the body corporate committee. However, for most others it means a blanket 'no pets' policy is no longer an option. Note, it is still unknown when this change will come into effect.
Likewise changes to ending a tenancy 'fairly' have been passed but not yet implemented. Property owners can no longer end a tenancy, simply 'without grounds'. New grounds to end a tenancy are as follows:
The end of a fixed term tenancy agreement
Need to undertake significant repair or renovation
Change of use (owner moving in) or sale or preparation for sale of the rental property requires vacant possession
A serious breach (eg. rent arrears or damage) remains a valid reason for eviction. What this means is, it will become more difficult to replace a tenancy on a periodic lease as the grounds of 'end of a fixed term tenancy agreement' don't apply. For a periodic agreement, it won't be possible to end such a tenancy easily unless the owner wants to renovate, sell or move into the property.
Also, domestic violence victims can break their lease with 1 weeks notice and replace locks without owner approval. This emergency COVID legislation has been made permanent and is already in effect. As well as a reform to ensure properties of sound condition, set to commence in September 2023.
These changes do give tenants more security but it removes some power from property owners in terms of control over their valuable investments. Moving forward – now more than ever – with all the forthcoming legislation changes, a well-informed and experienced property manager is imperative. Your property manager needs to wholly understand the new legislation in order to look after your best interests and protect your largest asset.
Take a look at the statistics below…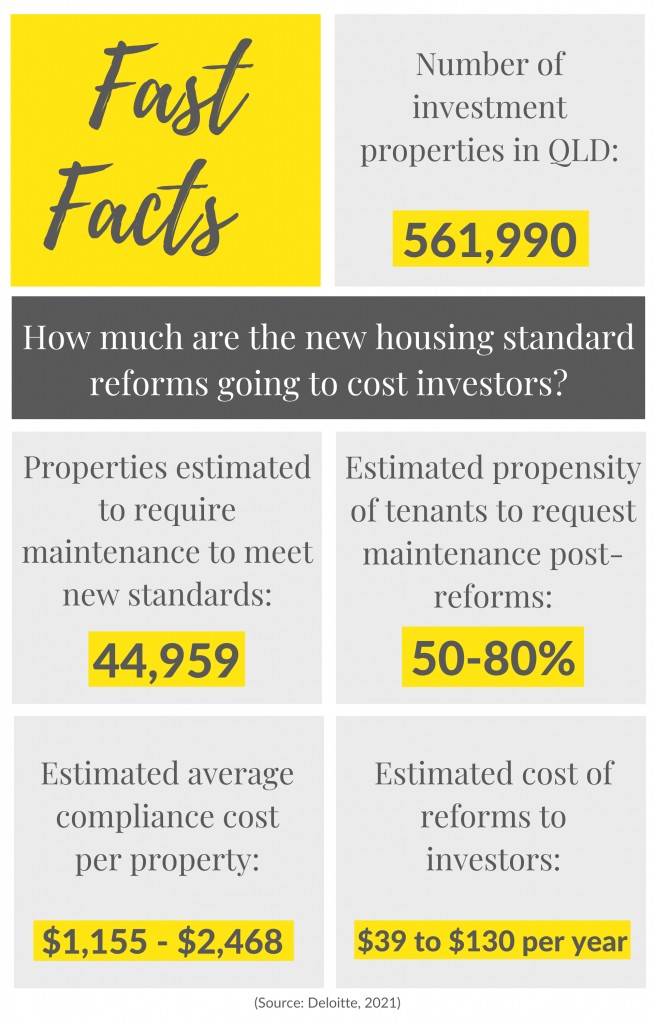 October 2021

Sale prices for houses in Brisbane are booming but do we see the same trend for apartments? Dive into the details below!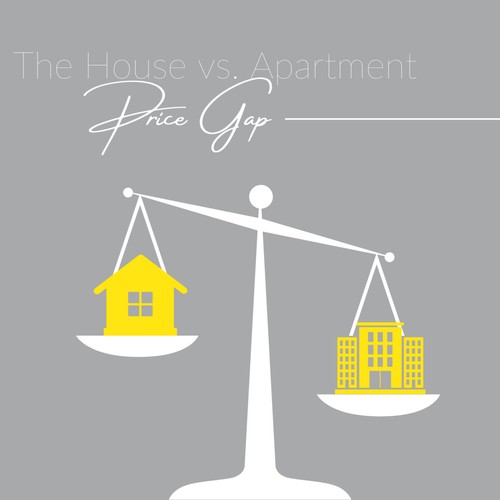 The House vs Apartment Price Gap
In Queensland, our residential preferences have always shown houses to be more popular than apartments and this has only been reinforced in recent times. The price gap between houses and apartments in Brisbane has drastically increased since the onset of Covid-19 to a record high of 58%. In particular, inner city apartments are in severe oversupply, classified as a high risk investment for both equity and cash flow. However, is this all about to take a turn?
We see two major factors contributing to the possibility of a price gap reduction between houses and apartments.
Apartment construction throughout Brisbane rose substantially around 2016, creating an oversupply of stock as fewer investor buyers were present in the market. Fast forward to today, we are now seeing construction costs significantly increase, lowering demand for new high rise apartment buildings. This directly correlates to an increase in apartment prices.

Brisbane has already seen over 23,000 interstate arrivals in the past year. With international borders anticipated to slowly reopen soon, we expect to see a large amount of overseas migration. Many immigrants will desire to live close to Brisbane CBD and inner-city universities. Given the soaring house prices we are experiencing, renting or purchasing well-positioned apartments will likely be the most feasible and affordable options.
We all know that houses in Brisbane are achieving higher and higher prices every day with little evidence of slowing down. House prices have been consistently rising with an average monthly growth of 2% since the start of the year. Whereas, apartment prices have been at more of a standstill with an average increase of 0.8%. However, apartment prices have risen 1.4% for the month of August. Is this just the beginning of a strongly anticipated price gap beginning to narrow?
Top tips for investing in an apartment:
When looking to purchase an apartment, we have learnt a few things from the impacts of Covid-19. Highly desired features include:
Livability
Location
Spaciousness
Has an outdoor area
As well as, in the past we have seen several major trends evident in successful investments:
Properties located within 10km from the CBD
Has a train line nearby
In a highly desirable school catchment
Household income in the area is well above the Queensland average
Take a look at the statistics below…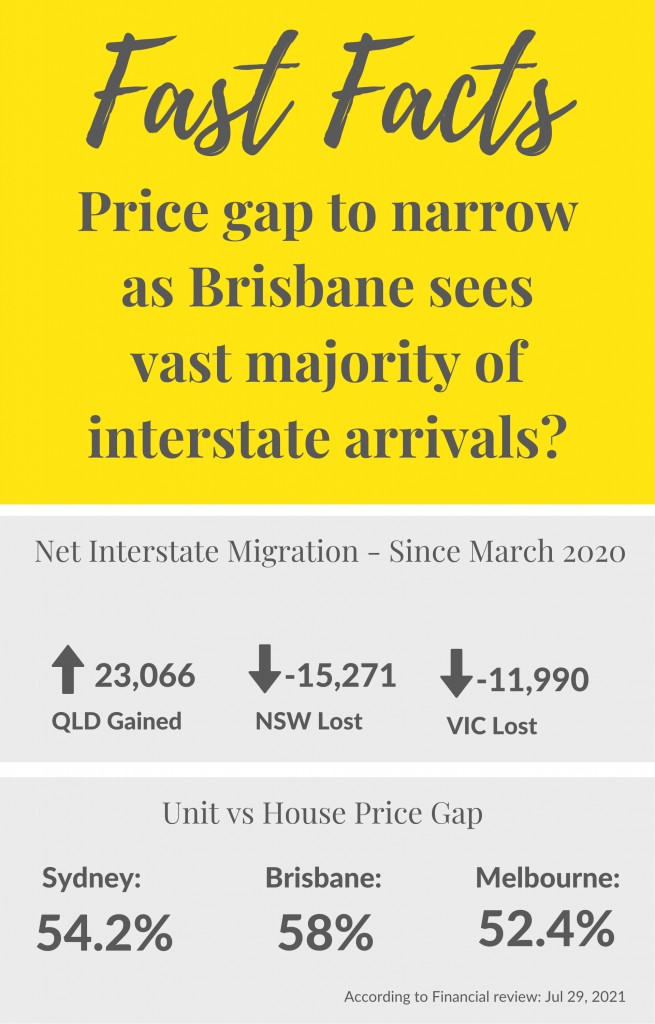 September 2021

Everyone has surely heard by now – Brisbane is officially the host of the 2032 Olympics! Let's take a look at whether holding the Olympic Games actually influences host cities' property prices.
Brisbane Olympic Games vs Property Market
When speaking to investors recently, they are advising, "I'm purchasing this property because the Brisbane Games is approaching" or "Instead of selling my investment property in this heightened market, I'll hold onto it for another 11-12 years." But what effects have we seen in the past to support these hopeful forecasters?
Barcelona hosted the Olympic Games in 1992 and saw an increase of 130% in property prices over the 5 years leading up to the event. The city underwent major renovations with the addition of the Alta Velocidad Española, a high speed train line connecting to Madrid. As well as a revitalization of the city's waterfront district, this no doubt contributed to the price spike.
Sydney hosted the 2000 Olympic Games and saw the property market increase by 88% over a 5 year period. $6.6B was spent on improving infrastructure and transportation. However, the reason for this housing market boom was the great economic prosperity that Australia experienced around this time. During this 5 year period, influences such as tax reform (GST), large property buyer grants, a global technology boom and unprecedented economic development occurred independent of the Games.
London hosted the Olympic Games in 2012 and saw housing prices increase 38% over 5 years. The impact of this boom is significantly lessened by the enormous $16 billion expense of preparing to host.
Brisbane will host the 2032 Olympic Games.
It's yet to be determined how Brisbane will be impacted by the Olympic Games. "The traditional seven years from announcement to event date has been extended to 11 years, thereby further diluting the investment." says Simon Pressley, Head of Research at Propertyology.
South-East Queensland already has plenty of existing infrastructure since hosting the 2018 Gold Coast Commonwealth Games. As such, the cost of preparations has reportedly been advised to be lower other cities' spending, estimated at $4.5billion.
Property owners should not bank on the Olympics to stimulate high growth in the residential market. In reality, refurbishment projects and upgrades to transport and other services and facilities could have a beneficial impact on property prices, not necessarily from the Olympics. Instead, Pressley advises "to focus on the Olympics for what they are: a fantastic display of talent, sportsmanship and national pride".

August 2021

This month we dive into how the newly proposed Housing Legislation can affect your power as an investor. Will tenants gain more rights than landlords?
QLD Housing Legislation Amendment Bill
Buying your first investment property today could soon have a different impact for the future than expected. The Queensland Government has recently introduced their Housing Legislation Amendment Bill 2021, awaiting parliament approval. How will this edition of the Bill impact investors? Take a look below:
Having a Fixed Term lease in place has always been a crucial recommendation from property managers, however it may become more crucial than ever. If a lease expires and rolls over to a periodic agreement, you'll no longer be able to ask your tenant to vacate without grounds, or at least have very strict limitations around the Notice to Leave requirements.
Landlords will no longer be able to refuse pets, without adequate reasons. Yes, your property still has to be appropriate and suitable for the certain pet, however if you own a house with a yard & fencing, its likely that saying 'no' is in the past. And you won't be able to ask for more bond or rent to accommodate the higher risk of damage.
Ensuring your property is 'ready to rent' is next on the chopping block. Any evidence of vermin, dampness and mould must be remedied prior to a tenant moving in and managed promptly throughout the tenancy.
Predictions suggest that a higher amount of property investors may sell in order to put their money into a more investor controlled environment. This would mean less rental properties available, the same high demand and as a result rent prices will increase.
See further insights and information on the bill here: Rental Law Reform – Housing Legislation Amendment Bill 2021.
Now more than ever, it's important to have the best advice on investment opportunities and a knowledgeable property manager to guide you through these proposed changes!

July 2021

Happy New Financial Year! So far, 2021 has been an exciting year for real estate and we have seen unprecedented growth in the Brisbane property market.
January-March quarter growth of 5.31%
Annual growth of 8.22%
Ashgrove is Brisbane's newest member of the Million Dollar Club. With an increase in median house value of 19.69% now sitting pretty at $1,207,524 (from $969,899)
Is it safe to say these numbers are expected to be the norm now? Who will be in Brisbane's Million Dollar Club next year?